Hi Everyone:
My job has a template we use internally for PowerPoint presentations called "Winx Corporate" Providing that the forum will let me upload the file, I'll attach it.
Why is it called "Winx Corporate"?
1. The color scheme
2. the little winx club logos in the four corners of the slide design
Why Would I Want This?
1. As a novelty item
2. To break out of the boring stock PowerPoint templates (this is slightly less boring)
3. To say you've seen a company who loves winx that much.
4. other reasons I can't possibly know
Screen Shots: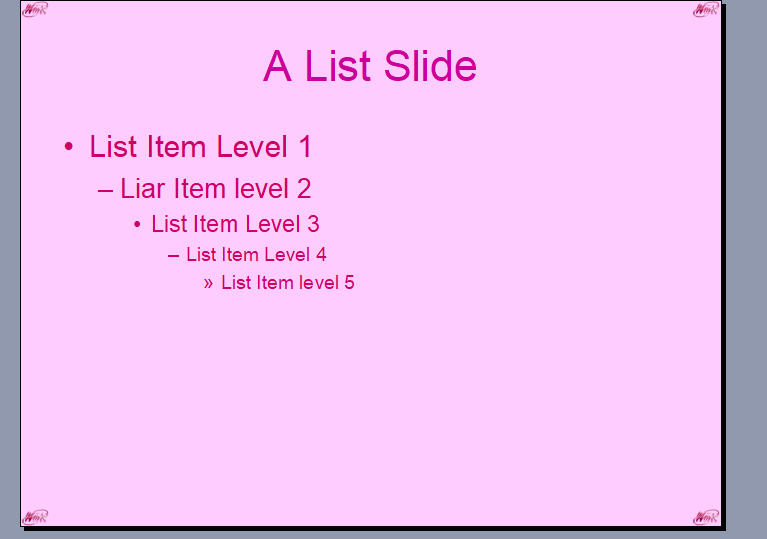 OK I cannot attach it, so here's a google drive link:
https://drive.google.com/open?id=0B9W3Q5GExY28YWJuSXl6MjFvWTg