when Amanda is walking to meet her friends at the park one of the academy students name Bob sees her and walks up to her tells her i cant believe your parents are no really married and they are faking being marries you guys are fake people.
"Huh.",parry Amanda she continues to walk away
"Lame person.",Isabella told Amanda
Amanda sighs
"Shin gonna meet us here too.",implied Brad
"Yay I get to meet my favorite singer.",mewed Mill
Shin he arrives
"Hi Shin.",antiphon Julie,Brad,Gary,and Alex
"Hi Shin,its nice too meet you.im your fan.you are awesome singer."rasped Mill
"Hi there,,its nice to meet you too.thank you for always supporting me.",says Shin <him and Mill shakes hands
Amanda isnt here yet?"asked Shin
"No,I hope she doing okay about that rumors going on.",simpered Alex
"Who ever told the rumors is  jerk.",implied Julie as julie says that she thinks in her head I dont want no one to know I told the rumors I dont want no one to find out atleast not anytime soon finding out when they do they will be shock for now I have to play along
"Its mess up,these rumors are not true.",wailed Mill
"No there not.",agress Gary,Mill,Brad,Julie,,Alex, and Shin
"Amanda she's almost here,we dont want her to get up.",zingled Shin
"Alright.",sass Brad,Alex,Julie.
"Hey everyone.",said Amanda
"Hey Amanda,its nice you here.what did you do before you meet us here.",asks Shin,Brad,Gary,and Mill
"I mad necklaces and bracelets,then I finished my song.",quired Amanda
"I played basketball.",mimicked Brad
"I watched cat videos.",chatted Mill
"I skateboarded.",oozed Alex
"I went shopping at the mall.",bawled Julie
"I went to the beach one last time before it gets cold.", mourned Gary
"Me and my band sang at the movie theater.",falted Shin
Eirin she plays the piano
"Oh my gosh the other day the teacher pants fell down.",gurgled Mill
"lol wow,hilarious.",laughs Amanda
"If that would have happen to me I woulnt want to come out of my room for a week.",lol Julie
"I would never come out of my room.",answers Amanda
"I would move to another town.",jeered Brad
"I would have been so emrassed  I would hide my idenity wear a wig for along time.",beamed Shin
"I would have go to a different school.",effused Alex
Jason,Sophia,Patrick, and Mack sees Amanda having a good time with her friends they look at each other they dont like her and they go up to her
"I pay you 50 yen to kiss me double 50 yen with lip stick on." ,laughs Jason,Sophia,Patrick,and Mack
"I wouldnt want to kiss those jerk lips.",implored Amanda
"man you got then good,that was funny.smiles Brad
*Amanda sighs
Morgan comes and poors water on Amanda
Mill,Shin,Brad,and Gary shocked she did that
Julie smiles because Morgan poored water on Amanda
Im sorry Guys I gtg,I dont want people to laugh at you because you my friends.",upset Amanda<she runs off
"No wait Amanda,we dont care if they laugh at us they can laugh at us all they want we are alway by your side no matter what.",come back Mill,Gary,Brad,Shin,Alex
Amanda she doesnt wait her friends look at each other and sighs
Amanda shuts her door and then goes on her bed and cryes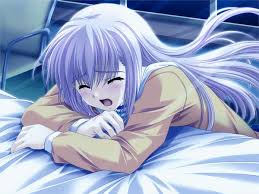 the next day morning time sunday
Amanda wakes up she doesnt want to go anywhere wants to stay on her bed until class on monday but she doesnt want to make her friends worry about her she gets up and leave
when Amanda walks in the hallway she see her friends laughing and talking she avoids them and goes the back way she doesnt want people to laugh at them because there her friends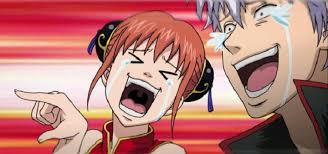 "Pathetic person.",Sam tells Amanda
before Amanda walks out of the door she sees a paper on the door its says sign up for autumn concert it starts at 2:30
Amanda she says to herself I will join over there will be my first concert,everyone will forget about those rumors and know the rumors are not true smiles everything going to be okay everything going to be back to normal Amanda she goes get perpared for the concert
"Hey Amanda you should do everyone a favor and leave this academy you dont belong here.",claim Cole
"Actually Cole I dont care what you think,whatever and goodbye",smiles Amanda she walks away from him
Cole he shocked she said that speechless

2:30 concert time
"Weclome everyone to autumn concert ,I hope you guys have a good time.first up Amanda.says Shin
"Hey everyone duck face is here.",lisped Jason
everyone laughs expect here friends
"Amanda.",worried Shin,Mill,Gary,Brad,and Alex
"Alright everyone I wrote my first song ever and I hope you guys like it.",yak Amanda she starts to sing
lyrics to song
you thought you bring me down you thought wrong
its just made me stronger I dont have to do revange
revange will come to you with out me doing that
if revange dont happens right away it will come to you eventually
so go head keep on missing with me I dont care thx for making me stronger I hope this song makes you shocked because you cant bring me down so what do you think about me now? go head keep on trying to miss with me I accept your challenge everything you do cant bring me down
Amanda finishes singing and everyone claps
"Grr,I will bring you down some how.",mad Julie she walks away
"Your where amazing Amanda ,you rocked it.",cheers everyone
Amanda is glad everyone forgot about the rumors and smiles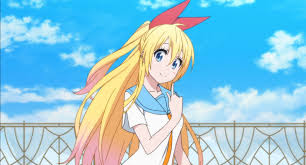 leaves fall down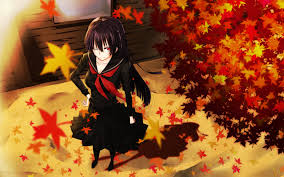 to be contiued...